Polestar Car Rentals at LAX Airport
UNBEATABLE VALUE CAR RENTAL





Polestar - LAX Airport
check_circle
3 Polestar car rental quotations searched.
Popular Polestar models to rent:
About Polestar Rental Cars at LAX Airport
Polestar is a standout Swedish brand, known for its commitment to progressive and sustainable performance cars. It has established itself as a leader in the premium electric vehicle market, with a strong emphasis on design, technology, and driving experience. This premium brand prides itself on its innovative and avant-garde approach, which is reflected in the quality and style of its vehicles. From business travelers to leisure explorers, Polestar offers a unique driving experience for anyone landing at LAX Airport.
Experience Los Angeles with the Sophistication of the Polestar 2
Offered by HERTZ, the Polestar 2 is a pure electric fastback with a luxurious, minimalist interior that offers a premium, connected driving experience. This model is perfect for those who value both sustainability and style. It's especially suitable for those looking for the best value LAX Airport Car Rental that combines performance, range, and practicality.
The Polestar 2 is equipped with a 78 kWh battery that offers a range of up to 275 miles, making it ideal for exploring the city of Los Angeles without worrying about frequent charging stops. Its advanced infotainment system, powered by Android, offers seamless connectivity and access to Google services. The Polestar 2 is not just an electric vehicle; it's a statement of eco-friendly luxury.
This model is a great match for business travelers seeking a vehicle that reflects their corporate image while also expressing their commitment to sustainability. Leisure travelers will appreciate the Polestar 2's combination of performance and luxury, making their drive around Los Angeles an unforgettable experience.
Whether you are a business traveler attending meetings across the city, or a leisure traveler visiting the famous Hollywood sign, Santa Monica Pier, or other iconic Los Angeles attractions, the Polestar 2 from HERTZ provides an unbeatable LAX Airport Car Rental experience that is both stylish and sustainable.
Polestar Vehicle Rentals by Group Available at LAX Airport
Which Car Rental Companies Offer Rental of Polestar Cars from LAX Airport?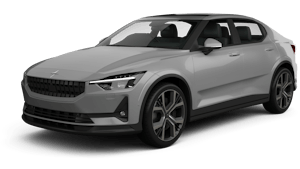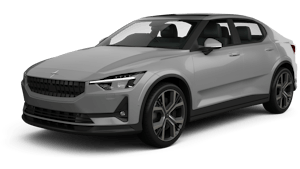 Polestar 2 Rental Vehicles - Specifications
Drive wheels
Front wheel drive
The specifications shown are for informational purposes only, we cannot guarantee the exact Polestar 2 vehicle model and specifications you will receive. For specific details you should check with the given car rental company at LAX Airport.
Polestar Vehicle Rental at LAX Airport - FAQ
question_answer Which car rental companies offer Polestar car rentals at LAX Airport?
The following car rental companies at LAX Airport offer a range of models of Polestar:
HERTZ
question_answer Which car rental company at LAX Airport offers the cheapest Polestar car rentals?
question_answer Which automatic Polestar cars are available to rent at LAX Airport?
The following automatic Polestar cars are available to rent at LAX Airport:
Polestar 2
Alternative Car Brands Available to Rent at LAX Airport
We have 101 different types of vehicles from 25 manufacturers provided by 19 car rental companies at LAX Airport.