Train Transfers To and From LAX Airport



Los Angeles International Airport Train Transfers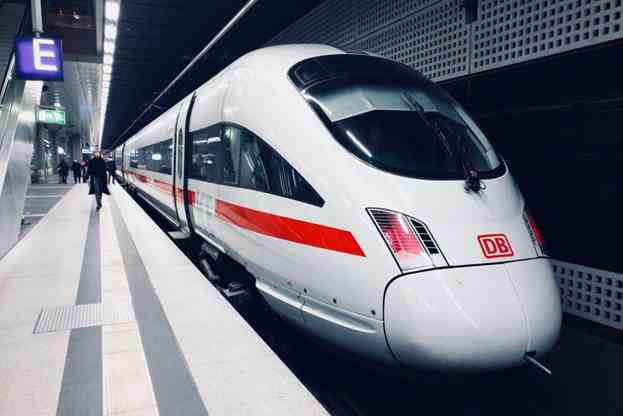 Trains from Los Angeles Airport are exclusively metro light rail services, which can be boarded at the airport's own Metro Light Rail train station. A free shuttle service runs at regular intervals from the terminals to the train station, where the Green Line service takes passengers into the city center. The free shuttle services collect passengers every 12 to 15 minutes throughout the day and night every day of the week.
At Los Angeles Union Station leisure and business travelers can take long-distance Amtrak trains to a bewildering number of destinations. Train tickets can be reserved in advance at www.amtrak.com. The company covers some 500 domestic destinations, making train journeys a good, cost-effective alternative to flying between the various US states – besides, taking the train means one can get a "flavour" or first impression of some of the USA's most evocative cities: San Francisco, San Diego, Sacramento, Santa Barbara, Reno or, leaving California behind, cities like Miami, Atlantic City, New York, Chicago or New Orleans.
Union Station is located at 800 North Alameda Street. From this station Amtrak trains cover more than 90 destinations in California. The northern Californian rail route takes travelers along the coast as far as San Francisco, Oakland and Emeryville, from where the route turns inland towards Sacramento, Auburn and Reno.
Changing at Emeryville for the train line service of California Zephyr towards Bakersfield, passengers can hop off at Merced and take a connecting Amtrak through service to the Yosemite National Park, a place of outstanding natural beauty and breath-taking scenery.
The California Zephyr train service travels from the Bay Area of Oakland and Emeryville daily for Reno, Salt Lake City, Denver and Chicago. Travelling through some of Northern America's most beautiful countryside and scenery, the train provides sleeping car accommodations, a lounge service and has a full-service dining car. Mountains, rivers and lakes fly by, as passengers dream of the many Hollywood Westerns they've seen over the years. This is the country where one of Hollywood's most famous actors had an airport named after himself – John Wayne, who starred in more cowboy movies than probably any other actor of his generation.
Heading back along the seaside, the Coast Starlight train service covers the West Coast with daily services running from Oakland and Emeryville in the Bay Area to Seattle, Portland, Santa Barbara and finally Los Angeles again. An unforgettable adventure that started with the far humbler Green Line metro trains from Los Angeles Airport!
It is also possible to travel via FlyAway bus from LAX to Union Station. A single, one-way ticket costs around $7.00 per person (children under 5 go free). The service runs every 30 minutes all day and all night. The journey into central LA, where Union Station is located, takes between 30 and 50 minutes, depending on traffic and time of day. For novices on LA's metro lines, this may be a safer option – there's always the risk of changing onto the wrong train at 7th Street interchange!
The ticket from LAX for a Green Line ticket into Redondo Beach or Norwalk costs around $1.50 per person one way. Travelers bound for LA must board the Norwalk trains and transfer at Imperial/Wilmington onto the Blue Line. On the lower ground platform passengers will find Los Angeles trains which travel to Hollywood, Downtown LA, Koreatown, Pasadena, East Los Angeles and, of course, Union Station.
Passengers travelling to Redondo Beach should board the Redondo trains and get off at Redondo to transfer to Redondo Beach trains.
The major transfer station is at 7th Street Metro Center, where passengers can board Blue, Red, Purple and Expo Lines. Union Station is served via Red Line trains.
For more information about the airport trains, please visit the official train line website at www.amtrak.com.