Los Angeles International Airport Parking
Unbeatable Value Airport Parking
Compare Parking Prices at LAX Airport
checkBest price guarantee
checkCompare all parking operators
checkOver 4 million happy customers
checkOptions for all budgets
checkFree no-hassle cancellations


Useful information about airport parking at LAX Airport
Long and short-term parking at Los Angeles Airport is available on some 8,000 parking spaces located in front of the main or central terminal building, from which the passenger terminals fan out in a U-shaped fashion. These parking spaces are for short to medium term parking, while parking lot C, located at the outer perimeter of the airport, is designated for longer term parking and larger vehicles like trucks or camper vans for example.
A convenient free shuttle service connects all terminal buildings with the long-term parking areas. The shuttle bus is equipped to take wheelchair users and can take them to their designated car parking spaces in the long-term parking facilities. The bus service runs every few minutes, so one never has to wait long.
Specially designated parking lot D is for employees of the airport only and passengers arriving at the airport should follow the correct sign-posting to their own parking lots. The vehicles parked in the Central Terminal Area (CTA) are regularly inspected and everyone who passes through the gate arms at the entrance to each parking lot structure must pull a parking stub and pay the advertised parking fees. The fees for this area for daily parking in any of the structures is US $30.00 per day (24 hours).
The CTA parking structures are marked with vertical clearance for larger vehicles, however, trailers, camper vans and trucks must go to parking lot C, which has greater vertical clearance than the parking lots opposite the terminals.
The parking area CTA allows overnight stays and slightly extended stays, but for long-term parking at Los Angeles Airport passengers must head to the specially designated areas. Parking lot C at 96th Street and Sepulveda Boulevard provides more than 7,300 spaces. Parking will cost US $12.00 per day for long- and short-term parking at Los Angeles Airport's designated Economy Parking Lot C. For shorter stays in this area the fee is US $4.00 for the first hour or fraction thereof and $4.00 for each hour thereafter, but the maximum payable for a 24 hour period is $12.00.
These fees are subject to occasional changes and customers should note the parking fee information signposted at each entrance to the parking lot structures. The fees include a 10% LA City Parking Occupancy Tax and most credit cards are accepted for payment at the machines.
Visitors who only want a quick picking up or dropping off parking facility will be charged US $3.00 for the first hour or fraction thereof. After the first hour this fee turns to $2.00 for each 30 minutes parked or fraction thereof. The maximum fee is, however, $30 for a full 24 hours of parking in CTA.
Motorists wishing to avoid fees altogether for long and short-term parking at Los Angeles Airport can wait at the northwest corner of 96th Street and Vicksburg Avenue, where they'll find the Cell Phone Waiting Lot. Any driver wishing to just pick up passengers can wait here for free up to 2 hours, until they are called up by passengers arriving at the terminals, saying they are ready for pick up in CTA.
Motorists wishing to find out more about Los Angeles Airport parking should visit the official website at www.lawa.org for up-to-date information.
Parking Operators at LAX Airport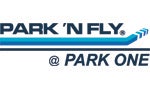 place
6351 west century boulevard

los angeles
USA
california 90045 | Show on Map
place
6351 west century boulevard

los angeles
USA
california 90045 | Show on Map
Car Parks at LAX Airport
| Name | Address | Opening Hours | On Airport Grounds | |
| --- | --- | --- | --- | --- |
| LAX-P3 | World Way N, Los Angeles, CA 90045, United States | - | done | |
| Abm Parking Services | 600 World Way, Los Angeles, CA 90045, United States | - | done | |
| LAX-P6 | West Way, Los Angeles, CA 90045, United States | - | done | |
| New South Parking | 251 World Way N, Los Angeles, CA 90045, United States | - | done | |
| LAX-P2 | West Way, Los Angeles, CA 90045, United States | - | done | |
| New South Parking | 201 World Way N, Los Angeles, CA 90045, United States | - | done | |
| LAX-P6 | 1 World Way, Los Angeles, CA 90045, United States | - | done | |
| LAX-P4 | 1 World Way S, Los Angeles, CA 90045, United States | Mon-Sun: 00:00 - 24:00 | done | |
| Terminal 7 Garage | World Way S, Los Angeles, CA 90045, United States | - | done | |
| Air Service | 300 World Way, Los Angeles, CA 90045, United States | - | done | |
| LAX-Parking 1 Departures Short Term | World Way N, Los Angeles, CA 90045, United States | - | done | |
| LAX-P1 | 1 World Way N, Los Angeles, CA 90045, United States | Mon-Sun: 00:00 - 24:00 | done | |
| LAX-P7 | East Way, Los Angeles, CA 90045, United States | - | done | |
| LAX-P5 | 501 World Way, Los Angeles, CA 90045, United States | - | done | |
| LAX-P5 | 1 World Way, Los Angeles, CA 90045, United States | Mon-Sun: 00:00 - 24:00 | done | |
| LAX-P1 | East Way, Los Angeles, CA 90045, United States | - | done | |
| LAX-P2a | 251 World Way N, Los Angeles, CA 90045, United States | Mon-Sun: 00:00 - 24:00 | done | |
| LAX-P7 | 1 World Way, Los Angeles, CA 90045, United States | Mon-Sun: 00:00 - 24:00 | done | |
| LAX-P2b | 1 World Way, Los Angeles, CA 90045, United States | Mon-Sun: 00:00 - 24:00 | done | |
| LAX-P3 | 1 World Way, Los Angeles, CA 90045, United States | Mon-Sun: 00:00 - 24:00 | done | |
Map of Car Parks at LAX Airport Frequently Asked Questions - LAX Airport Parking