Taxi Transfers To and From LAX Airport
Find Unbeatable Value Taxi Transfers


Los Angeles Airport Taxis - Fares, Distances and Where to Find Them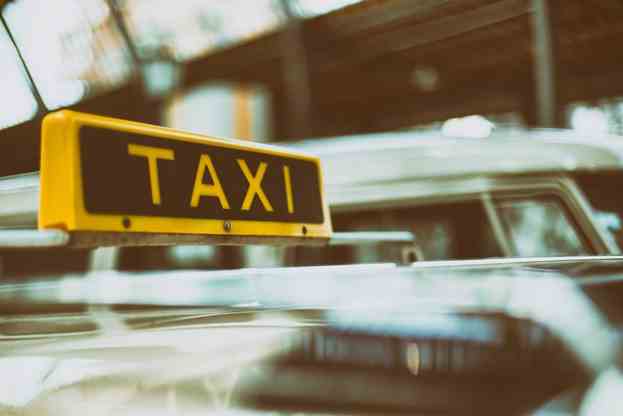 Passengers wishing to travel via Los Angeles Airport taxis should head for the main taxi rank, which is located alongside the remote Parking Lot C. A free shuttle runs from the terminals to this location.
Several hundreds of taxi cabs are stationed under 96th Street Bridge, where the main taxi rank can be found.
LAX taxis can also be boarded outside the Lower Level Arrival islands at each of the nine passenger terminals. The individual taxi ranks are sign-posted with yellow TAXIS signs, which show passengers the route they should take to the taxi ranks. Upon arrival at the airport, leisure and business travelers will receive a ticket with typical fares to the major destinations in LA to aid them in their negotiations with their taxi driver.
Only licenced, city-authorised taxis with an official seal issued by City of Los Angeles Department of Transportation are permitted to operate within the airport. These official seals are clearly displayed on every vehicle and passengers should avoid all "cabs" that do not have the official seals and permits.
The City of Los Angeles permits only nine taxi operators to provide taxi services in the airport compound. This ensures passengers will know they are travelling in Los Angeles taxis that are regularly serviced with regard to safety aspects and that drivers are qualified and well trained.
The taxis allowed to tout for business in the airport compound are operated by the following companies: Authorized Taxicab Supervision Inc, Beverley Hills Cab Company,. Independent Taxi, Yellow Cab, LA Check Club, Bell Cab Company, City Cab, United Checker Cab, United Independent Taxi Drivers (UTTD) and United Taxi of San Fernando (UTSFV).
Los Angeles Taxis travel either via the Interstate 405 at Century Boulevard exit to reach downtown LA or will take the Interstate 105, exiting LAX at Sepulveda Boulevard exit to travel to city destinations. LAX is located in the south-westerly district of Westchester, a suburb of Los Angeles Airport. The distance between the airport and central LA is approximately 16 miles / 26 km.
A typical taxi fare from LAX to West Hollywood for example ranges from $56.00 to $80.00, but there are taxi operators charging a flat rate of just $40.00, so it pays to "shop around" with prior arrangements. Shared vans and pre-booked limousines are often cheaper still. A mandatory surcharge of $4.00 applies for airport journeys.
Some flat rates are $46.50 plus $4.00 for several passengers travelling together in taxis from Los Angeles Airport to locations such as downtown LA (within the boundaries of Alameda Street, Santa Monica Freeway, Harbour Freeway, Ceasar Chavez Avenue, Union Station and Chinatown).
Although there is plenty of cheap public transportation available in the form of buses, coaches and metro light rail train services, taking a taxi is just that much more private and comfortable, when travelling with small children and several pieces of luggage.
Within downtown LA there are many great tourist attractions that are closely located together. Exposition Park is such a location, where several museums are clustered around a splendid public park.
There are the California Science Museum, the Los Angeles County Museum of Natural History, the California African American Museum and Fisher Museum of Art within the University of Southern California (USC) compound just for starters! The latter displays art collections from the 1500's onwards, covering paintings, the art of print making, photography and drawings from Europe and North America as well as sculptures.
The California African American Museum is located at 600 State Drive close to the Harbour Freeway. Although closed on Mondays, the stunning exhibits of the permanent collections can be viewed on Tuesdays to Saturdays from 10.00 am to 5.00 pm daily and on Sundays from 11.00 am to 5.00 pm. Entry is free of charge.
Parking is expensive at $10.00 per car, so taking a taxi and getting dropped off just by the car park at 39th Street and Figueroa is perhaps the best way to pay a visit at this most interesting and educational of museums. The flag drop rate for the first 1/9th mile or 37 second journey by taxi is $2.85 and each additional mile is charged at $2.70. The minimum fare from all taxis from the airport is $15.00 plus the mandatory $4.00 surcharge.
For more information about taxis from the airport, please visit the official airport website at www.lawa.org
Taxi fares to & from LAX Airport (LAX)
Taxi Transfer Customer Reviews
Available Transfer Options